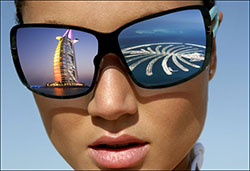 Dubai and all the Emirates of the UAE are actively developing as the attractive and recognized place for tourism. In 2012, the number of tourists coming to the UAE has reached almost 10 million people per year whereby the country has set the target to reach the mark of 20 million tourists per year by 2020.
In order to open / register the travel agency / company in Dubai, UAE, it requires execution of a number of requirements and regulations, as well, depending on the type of company, to receive the appropriate type of license which may be one of the following main types: travel company, travel agency, inbound travel operator, outbound travel operator.
The registration procedure of the travel company / agency in Dubai requires execution of the step-by-step procedure and fulfillment of various registration requirements within the company opening. Thus, in case of a fault in one of the stages, you may find yourself in a situation when you have almost passed all the registration stages of the licensing as the travel agency or company and would need to start all over again due to the fault at the beginning.
Some of our customers have asked us about the possibility to buy the travel agency / company in Dubai, UAE. In fact, by contacting us, you can purchase the company which would be registered especially in accordance with your specific requirements.
Our company has the real-life experience of registering different types of companies in UAE including opening / registration of tourism companies / tour / travel agencies in Dubai, UAE. If you need a travel company / agency in Dubai – contact us and we will provide its registration "key-ready".