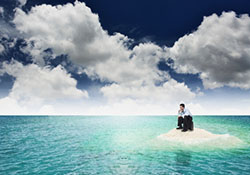 Abu Dhabi, being the capital of the United Arab Emirates, traditionally provides investors and contractors with new opportunities for realization of ambitious projects. Projects planned for 2013 prove continued growth of Abu Dhabi economic activity. The total value of projects planned in Abu Dhabi for 2013 is 50 billion dollars.
Recent conference held in Abu Dhabi had been devoted to these new projects. The conference brought together government officials and leading local and international companies. Key top-level decision-makers have defined further Abu Dhabi economic development in priorities, opportunities and milestones for their implementation within Abu Dhabi Vision 2030 strategy.
Abu Dhabi continues implementing previously launched projects. The total value of these Abu Dhabi projects comprises more than 80 billion US dollars. The largest of them are:
oil and gas sector – USD 32 billion
real estate and construction - USD 26 billion
transport sector – USD 13 billion
manufacturing and industrial sector – USD 6 billion
healthcare – USD 4 billion
power and water sector – USD 3 billion
All of these projects open new horizons for creation and development of your business ideas and latest technologies in any industry and provide unlimited opportunities to start a new business or expand an existing one. United Arab Emirates provide favorable conditions for development of any businesses – both local and international. In order to get professional consultancy on the practical implementation of your ideas please contact our company's experts.