Dubai. United Arab Emirates
(Multiple Lines)
Office hours: Sunday-Thursday from 09:00 to 17:30
COMPANIES | RESIDENCY VISAS | BANK ACCOUNTS AUDIT | CORPORATE SERVICES | BUSINESS SET UP
Dubai International Financial Center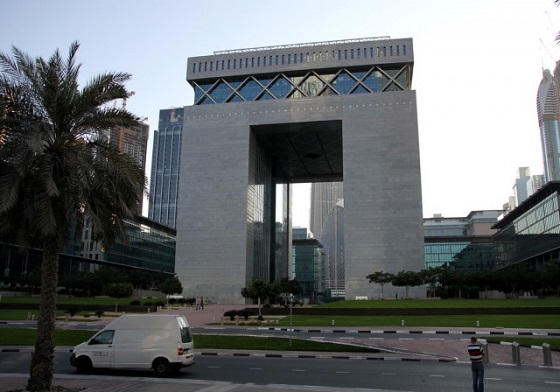 Dubai International Financial Center – a new financial hub at world level.
Today, the country of oil Sheikhs, the United Arab Emirates shows a rapid growth and turns into the financial center of the world. This is facilitated by a very effective and stable economy as well as collaboration with markets like London, New York and Hong Kong. Analysts suggest that the United Arab Emirates will be regarded as the financial center at world level in the near future encompassing a wide region which includes North and East Africa, Hindustan, South-East Asia, Gulf states and Caspian states. The whole area inhabits almost 2 billion people and boasts $ 2 trillion economy. This indicator shows 5% annual growth. It can be safely assumed, that the financial activity of the region will concentrate in Dubai.
The Dubai International Financial Center (DIFC) is located on a wide 44,5 Ha area. This area was established by the Prime Minister and the Ruler of Dubai, Rashid Al Maktoum in 2004, who signed the decree on constitution of the Financial Center, its court, companies' registrar and financial services department. The DIFC attracts many international financial consulting companies. Only a year after its establishment, hundreds of financial companies and many major international banks have opened their offices there. The number of DIFC members grows annually. The establishment of the international financial center has become a builder of financial investors' audience from abroad. This will facilitate the increase of regional demand and creation of competition base for financing. The DIFC can be regarded as a fully-fledged stock market focusing on several areas:
Banking services (corporate banking, private banking and investment banking)
Stock markets (stocks, derivative securities, bonds and trade with commodities). Assets management and Funds Registration.

Financial risks and insurance. Islamic financing and additional services (the DIFC acts as a major exchange for Islamic bonds "Sukuk"

Sukuk is an alternative type of an investment certificates and stocks and is issued in accordance with sharia law.
All transactions and financial operations are executed in compliance with laws stipulated by the leading countries of the world. A full transparency guarantees partners' security. The main currency is the American dollar. Aside from Sharia law, the British law is widely applicable in DIFC. Financial pundits suggest that this kind of joint venture may lead to even greater foreign capital influx.
The privileges of DIFC members.
The membership in DIFC proves not only to be prestigious, but favorable as well for financial institutions and companies which can enjoy benefits such as:
100% foreign property ownership.
Exemption from profit and income taxes.
A right to unlimited foreign currency operations.
Full operational support and infrastructure at the highest standard.
Clients and members of the Dubai International Financial Center can benefit from: the support of information service, consulting independent lawyers (also in the arbitrary center), obtaining all kinds of governmental documents at favorable rates, renting commercial premises at favorable rates. Currently, the community comprises more than 800 financial companies, insurance companies, banks and asset management companies.