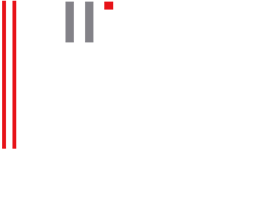 Officially Registered Agent in UAE
Wide range of Free Zones. Reliable banks. Professional services.
(Multichannel)
Working time: Sunday-Thursday from 09-00 to 17-30
News & Articles | Page 1 of 88
How to run your startup in the UAE. Quick company registration
The most accurate definition of the term "startup" was given by guru of this field, Steve Blank: "A startup is a company created to find a replicable and scalable business model." That is, this is a young business based on the original idea and the enthusiasm of its founders...
How to conduct a comparative business analysis in the UAE and what to consider first?
It's no secret that the UAE is a unique country for doing business in terms of a combination of opportunities, a simplified bureaucratic system, favorable tax rates and good access to all resources. But things are not so simple as they seem at first glance here...
Ethics of Correct Remote Work. Standards of Freelancer's Behavior
In the business world, there are certain norms of behavior, and they are called business ethics. As for freelance, all features typical for an ordinary employee of any organization are also applicable here – clarity of information, consistency, predictability, sufficient communication, politeness, etc...
Top 9 Tips on improving your Financial Literacy
It doesn't matter how much you earn, if, in a week before your salary, your account balance is close to zero, you need to improve your financial awareness. Basic financial literacy will help you not only to break even, but also to improve your situation and get some savings, and most importantly, grow...
Trade in the UAE free zones. Opportunities and limitations
International trade annually allows to replenish the budget of the UAE significantly; nowadays it is no less important part of the local economy than the extraction and processing of petroleum products. A third of all revenues to the state budget are formed due to the fact that the United Arab Emirates continues to be one of the most powerful re-export centers of the world...
Business news of Dubai and other Emirates of the UAE.
In this section of our web site we regularly prepare and publish our own articles and reviews related to various news in the United Arab Emirates. These business news are dedicated primary  to the economy of the country as well as the opportunities the UAE offers for local and international business.
In this section of Dubai business news you can regularly receive interesting and valuable information. Each of our monthly issues has at least 2 articles related to legal aspects of corporate law – how it is possible to register company in the United Arab Emirates and of which type, what are the available advantages for various business types, etc.
Business news also includes the reviews of the largest projects being in implementation in Dubai, UAE. Such projects can give an impulse for business-idea and development of your own enterprise.
In order to regularly receive the news you have the option to subscribe for our monthly newsletter.
Popular news: