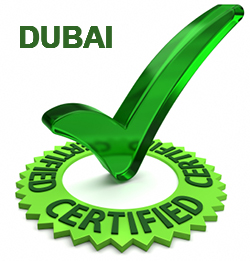 The positive fact about starting business in UAE is the procedures are systematic and transparent and the business environment is very business – friendly and tax free for most of the business activities.
For trading companies there is often a question on how to bring some certain goods to UAE – food products, machinery, raw materials, etc. and what are the certification procedures and requirement in terms of security, safety and conformity with different local standards of Dubai and other Emirates of UAE.
Below we provide the main info on the Dubai, UAE regulations in respect to import / export business in UAE and the general rules and requirements of certification of different goods and products.
First of all, for the company to be able to import any goods into UAE, such company must be registered in UAE and have the valid trade license whereby import / export goods must be in conformity with the activity of the licensed company. The company shall also have the exporter code.
To initiate the process of goods and products certification for the UAE market the respective documents shall be prepared. The exact list of documents and its specifications depend on the type of goods. In general, these documents shall have, as the minimum, bill of loading, certificate of origin, safety data sheet, etc.
The goods and products shall be in accordance with quality manufacturing and engineering practices concerning safety. The safety and technical requirements of goods shall meet with UAE standards and other relevant international standards.
UAE uses the ISO's management system standards (for example ISO 9001 or ISO 14001).
In addition to it HACCP management system standards may also be applicable – (Hazard Analysis and Critical Control Points) certification – Hygienic Safety for Food and Consumers) – for example ISO 22000 food safety management.
There are also other additional standards and requirements for food, goods, and machinery / equipment certification.
Our company provides the complete service on registering of any types of companies in UAE including trading companies in UAE with any types of licenses, companies registration with customs, certification of different products, etc.